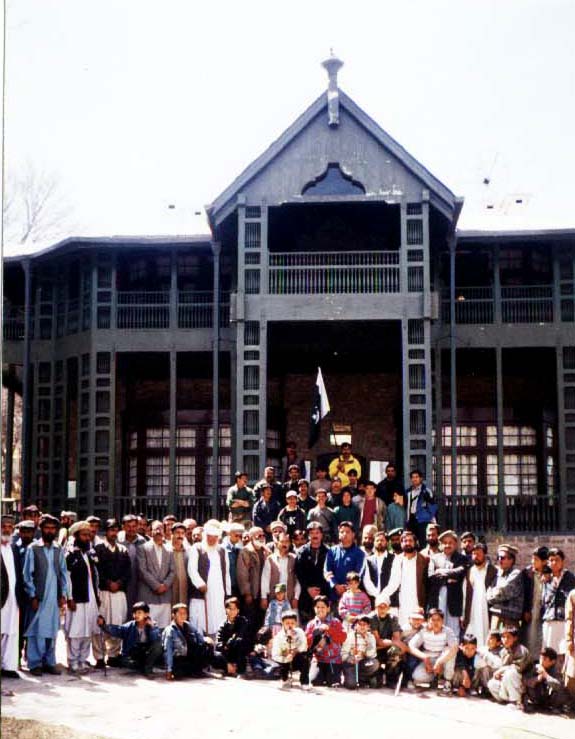 oyfriend. cute
I think a lot of people are setting themselves up to be disappointed.

People have been talking about the iPhone for literally years now. And you never know - it might happen. But I think it's more likely that iPods will keep on being iPods. This is the product that hasn't ever added something as simple as an FM tuner, and the reason that they haven't is that it's more parts, more menu items, higher cost and something that only a very few feature addicts care about. Everyone and there uncle already has a cell phone, and a significant percentage of people already have an iPod - and most of them aren't about to throw away hundreds of dollars worth of techie toys that work perfectly to spend hundreds more on something that does the exact same things. Think back to the iPod Photos. Neat idea, a whole new major feature...and the only one that sold well was the one with the larger hard drive. Pretty much everyone thought it was cool, and then ignored it and bought the less expensive monochrome iPod (unless they happened to have 60 GBs of music). Maybe if the iPod was able to add cell support cheaply enough that it was a standard feature across the entire line (like the eventual iPod with Colour Screen), then it would sell - but that's a big engineering and manufacturing challenge for a feature not everyone's going to use (unlike colour album art, which you can't really help but enjoy). Hell, the amount of negotiation it would take to get iPhones working on different networks all around the world (a bit more of a localization issue than just translation and a standard USB interface) would be a nightmare, and probably be better spent getting more music, tv shows and movies.

And a "real" video iPod? I'm content with the current "fake" iPod with Video. Widescreen, larger screen, touch screen, wireless...it's all going to cost money and battery life. If you really want a "real" video iPod, get a Zune when it comes out. Microsoft, sweethearts that they are, will sell it to you at a loss because they don't have to worry about silly and mundane things like profit. But you can't plug it in to your Mac or import your iTMS music to it. Eventually, Apple will figure out a way to improve the iPod and still make a profit, and at that point, they'll release the - say it with me - the iPod. Until then, you can have your choice of the iPod, or not-an-iPod.

Also, if Steve Jobs were to retire, all he'd do all day would be hang out at Apple and give passionate speeches about Apple products. Basically, exactly what he does now.
---
cute love quotes for your
The house is a little bigger than those drawings depict, as there are stairs leading to a downstairs that is not shown. Probably to the 5th bedroom that is mentioned, likely a downstairs guest room of sorts or something.

Agree with everyone else though. Simple, not over the top. I like.

I like, too. I noticed the stairway leading downward as well. Could be a guest room or workout/fitness room.

In addition, I would wager that there will be a small server room/alcove down there: a Mac mini or Mac Pro server (mini is more likely), with a couple of external hard drives (Drobo, perhaps?), wired to the latest AEBS and positioned directly underneath the living room. This would allow running Ethernet up to the living room TV, equipped of course with the new :apple:tv. That provides a solid Gigabit connection for streaming movies, and plenty of WiFi bandwidth for the master suite. An AirPort Express, set to Bridge mode, will likely be placed near the three smaller bedrooms for better Wi-Fi coverage at that end of the house.
---
short cute love poems for your
autrefois
Sep 12, 08:44 AM
Hey everyone, I just came to tell everyone I found out from a super secret source that there's a MEDIA EVENT TODAY!!! This is brand new exclusive news I just found out!! I wouldn't be surprised if the iTunes Music Store went down at some point, either. You heard it here first!

I won't bother to read the rest of the thread because I am sure I am the only one who has found out this information.

;) :p

I know people get really excited before Apple events, but people should still please make a quick check to see if something has been said one or a few hundred times first before posting.
---
cute i love you quotes for
StuPidQPid
Jan 13, 07:45 PM
I have CRT, so HA! Besides, all you havr to do is highlight it anyway.

Oh that's a good trick! Thanks! - Of course you can also click the quote button
---
more...
cute love quotes for your
superfula
Apr 29, 04:34 PM
System Preferences sorted alphabetically has been around for awhile now. If I recall correctly, I think I even remember it in Tiger. Not sure about anything before that.

They are currently sorted into the four categories first, and then alphabetically in those categories. It seems Lion is throwing everything together and doing away with categories
---
cute love quotes for your
Oh nicee. The online Apple Store just went down right when I was refreshing. :D
---
more...
cute teenage love quotes for
The silent button is wrong, wrong, wrong.
it comes to far forward, it would need to be level with the volume rocker which is also too far back,

I like the ipad version tho....
---
cute short love quotes for
If i still lived in the city i would buy a TV-B-Gone
they obviously work well :p
---
more...
Cute,new photos oncute-love-
That phone looks amazing. Wish I could have one.
---
oyfriend. cute
nothing strange happend

http://img57.imageshack.us/img57/9180/picture2jz1.th.png (http://img57.imageshack.us/my.php?image=picture2jz1.png)

Macbook Pro 2.0 - 2 GB Ram

That's prolly why.

I think the UB version is running much better on Intel.

I tried it out on a MBP and a Mac Pro and a new Imac and had much better performance that with my own machine.
---
more...
Cute Love Quotes For Your
krestfallen
Oct 17, 09:53 AM
I do , I have 140Gb of Photos from my DSLR (and previous digital cameras) putting this on 3 discs rather than 40 discs would be great

I also have 28Gb of music, backing up form itunes to 1 disc rather than 8 would also be useful

word *knock on table*
i got the same problem :-P
---
cute love quotes your (One
LagunaSol
Apr 29, 04:29 PM
btw- does anyone know why the current version is named Windows 7? Why 7?

Microsoft needed the good luck after Vista. :p
---
more...
cute love quotes and sayings
Why are Apple on a witch hunt?

Apple should concentrate on fixing their problem instead of finger pointing and deflecting the issue onto other companies. We already know the problem isn't as severe on other devices as the iPhone 4.
---
cute i love you quotes for
bikertwin
Sep 25, 03:45 PM
Right, a product in development since 2002 (http://photoshopnews.com/2006/01/09/the-shadowlandlightroom-development-story/) was a copy of a product released in 2005 :rolleyes: :rolleyes: :rolleyes:

Do you really believe Lightroom has been in active development since 2002? I'm thinking it was a proof of concept in 2002.

I mean, if it's really been in development since why isn't it finished yet? Why is it so far behind Aperture?

That claim by Adobe is just ludicrous.
---
more...
cute love quotes your boyfriend
I would have put an image of a keynote on the compressor window, BUT GOOGLE IMAGES RETURNED RESULTS FOR THE STINKING MWSF 07 VIDEO AND RUINED THE SURPRISE! :mad: :mad: :mad:
---
cute short love quotes for
I'm looking forward to it, I really like the updated GUI, not to mention some of the features, like versions, auto save, & resuming apps..
---
more...
teenage love quotes for your
TheSideshow
Apr 22, 06:31 PM
Sorry to break it to you but a device that records my location and saves that for reporting back, or for someone else to read is a serious breach of my privacy. As I stated, the police were fully aware of this, making this privacy breach more big brother like then anything else.

If anyone else were doing this, you'd be crying foul so fast but because its your beloved apple, they get a pass for recording your locations :confused:

Cue LTD bringing up other companies' products that didn't match Apple's in one way or another.
---
cute i love you quotes for
MacBoobsPro
Sep 12, 04:09 AM
At 10am in Cupertino it will be 6pm in London.

What will it be where you are Chundles? :D
---
Cute love quotes for your
benjayman2
Apr 7, 12:17 AM
About damn time too...

Looking forward to shooting with this new gear...

I am literally glowing green. Hopefully one day I'll I'll be as pro as this pic is. Gah I can't hold it in OMGFJFC that is BAMF canon haul if I ever saw one.
---
I want that voice-over guy to read me bedtime stories.
---
KnightWRX
Mar 13, 12:32 PM
For me, I do see the iPad (and actually the App Store) as a change in computing. By removing the complex processes that we go through in a computer (eg instead of downloading an app, moving it into a folder, deleting the dmg its a simple case of downloading the app), the iPad is changing our computer experience by simplifying it to the extent that it's only the part we want to use rather than need to use.

But that is not redefining "Computing" or computers at all. It's simply making them easier to use. If you want it to absolutely be about redefining something, talk about usability, not computing.

The iPad is still receiving network/USB input for that app, processing the data and eventually storing it. It is still doing the very same concept of computing we were doing 50 years ago on massive mainframes. There is no shift in "computing".

You again failed to address this point in your quest to see redefinition where there is none. You're thinking at way to precise of a level to even talk about computers/computing.

The iPad and the App Store process have the potential to kickstart and similarly drastic change in computing as moving from a line based OS to a GUI.

Again, no change in "Computing" there. You're talking about usability once again. Line based or GUI based, it was all about taking input, processing it, storing the resulting data or outputting it. Be it with printf() statements or XCreateWindow() and then drawing to it.

The concept of computing is the same in both line based or GUI based interface. The output mechanism is different, the input device is different.

In this case, "input is not input": a GUI opened up computers to more than just programmers

You have not proven your hypothesis of "input is not input". It very much is. Clicking and typing are both types of input. I challenge you to prove otherwise.

but increasingly I think the computer is moving away from the idea of a desktop PC.

The computer has never been so intimate with Desktop PCs. Every desktop PC is a computer, not every computer is a desktop PC. Again, last 50 years of computing has seen tremendous boost in computer usage in about everything. The desktop PC has been one small segment of computer usage and of the very large computing industry. Embedded systems is another. Mainframe systems are still very much alive. Thin client computing is an idea of the 70s that saw a come back in the 90s with Sun's push ("The network is the computer"). Today, it's all about "mobile" devices, which are a type of embedded system.

I think you're just very ignorant (not meant as an insult, just a casual observation based on your replies) of what computing and computers actually are that you see a "new segment" as a massive paradigm shift. There is no shift. Again :

Input. Process. Output. Store.

There is no more to it than that and until you change this very simple definition, you have not shifted any paradigms in computing.
---
Not currently available in the UK Store...

Thank God. What a pathetic app...
---
BForstall
Mar 17, 02:30 AM
by OP D****n, coming here to tell us all that he stole something from Best Buy.

Troll Harder, D****n...

I have half a mind to send a copy of this thread and your deets to the Best Buy you thieved from.

thread archived just in case I decide to.

btw: someone commented that kid would have his pay docked..no he won't. It's illegal to do that in the U.S.

edit: ** out your name so I can't be accused of revealing your personal info in a forum here.






:rolleyes: Good luck getting anywhere with that.
---
Dr.Gargoyle
Aug 1, 01:58 PM
Why?\
I was just flabbergasted by the statement that we scandinavians are supposed to be the happiest people in the world. If my memory serves me correct we also have the highest suicidal rates in the world too... and THAT is before we stood to lose iTMS ;)
---